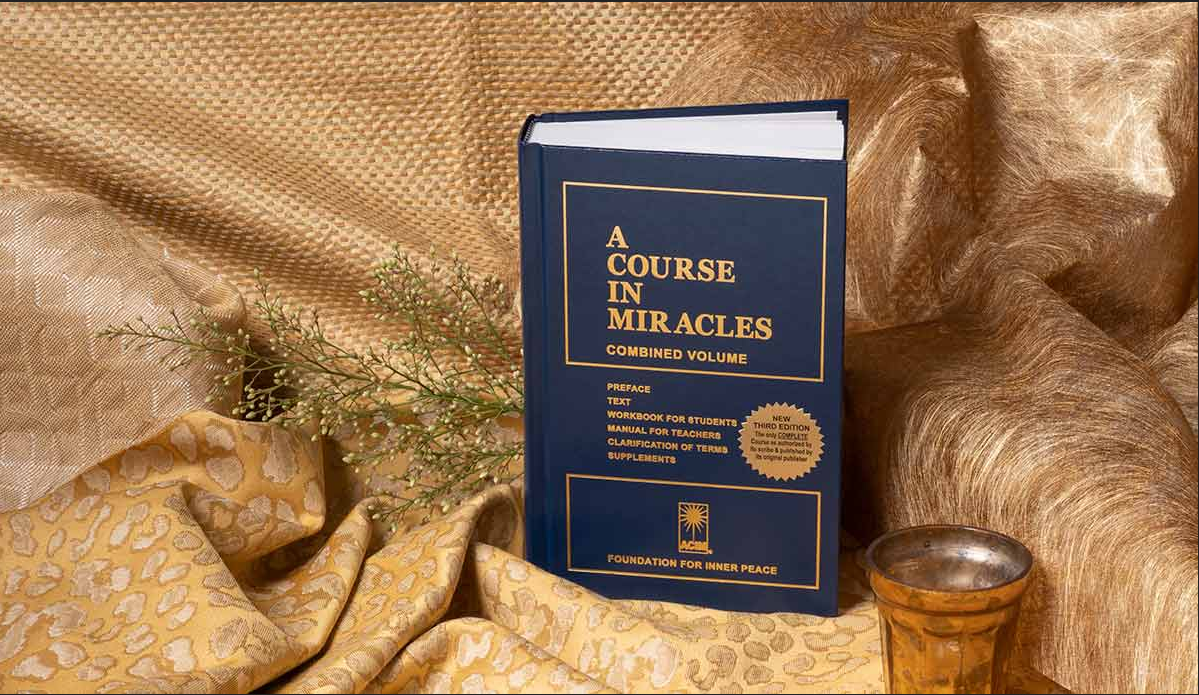 Rare books are not only investments, they are treasures, indeed. Their provenance tells a great story, lending both intrigue and intellectual value to the tome. Who owned it, when it was printed, who printed it, where was it printed, whose binding adorns it, and whose notes annotate it – all these and more are some of the seminal questions to be asked about a rare a course in miracles. Heather adroitly sums it up: "As artifacts, books communicate more than words on their pages: in type and design, materials and construction, they remind us that ours is not the only historical moment. They satisfy our desire to own and handle well-made objects, to live among them, to give each other something lasting, rather than simply clicking "share."
There are several important characteristics to be considered in designing a rare book library. As a designer, the most prominent categories are the room's lighting, air quality, cabinetry (shelving), finishes, and overall architectural plan. As the book becomes more arcane a form, these specific conditions will define and determine the longevity of the collection. If there is one characteristic to which rare books respond, it is to the stability, consistency, and beauty of it's environment.
Environmental: Stabie, constant, and consistent are the key words here. Maintaining an even temperature with a consistent humidity level contributes to the most effective environmental conditions for the private library. Ivan Pollak, IP Consulting engineers, notes, "It is imperative that books be exposed to both a stable temperature of between 65 to 70 degrees and a relative humidity level of 45 to 55%. The important thing to remember in relation to both the humidity and temperature is that both remain constant, and that if any kind of change be required, it be done gradually. This means that the temperature and humidity be set and left without any kind of radical change." In addition, the air quality needs to be as pure as possible. This is because books are made from celluloids that are highly vulnerable to air impurities. These impurities can be particularly aggressive, creating an acidic or chemical reaction to the books. A too high ph factor is toxic to paper. Thus, the ph level should be neutralized and climate control maintenance should be instituted whenever possible.
Extremes in all aspects need to be avoided. Insofar as moisture is concerned, Ivan Pollak notes that "It is best not to place the library too close to a bathroom, where the humidity levels can run high because of the close proximity to water." Paper can be hygroscopic, readily absorbing moisture. "If one has an HVAC system, Ivan notes, then it is possible to capture the bad air while precluding and filtering outside impurities." Proper air conditions will also prevent mold from proliferating. Humidifiers are beneficial when there isn't a system that can moderate the humidity and temperature levels. Air conditioning in the summer and overall heating in the winter are essential in maintaining the proper temperature. Excessive heat can destroy and accelerate the decay of books. Thus, it is best to maintain a cool, dry environment for your collection with as little temperature fluctuation, as possible. In addition, books should not be stored in basements or attics, or near any heat sources. Doors and windows should be sealed and weatherstripped in order to prevent the intrusion of outside air, light, and pollutants.
Shelving: Metal shelving, though ideal for rare books, looks very institutional. John Molinari of William Somerville Inc., a premium architectural woodworker, notes that "The best alternatives are non-porous, full body, solvent free finishes on hard woods such as mahogany or walnut. It is best to avoid woods like Oak because of its high acidic nature." John Molinari suggests that the wood be protected with a waterborne top coat finish on all exposed surfaces and that any MDF substrate be formaldehyde free and that the glue which bonds the veneer to the MDF substrate also be formaldehyde free so that the core does not emit toxic gases that can harm precious artifacts especially items made of paper and material of that nature. Ideally, the shelves should be adjustable with enough space behind each shelf for proper air ventilation. John also suggests placing folios on the lower shelves behind glass doors, as an extra additional precaution from pollutants.
Tall books should not be shelved next to short books to prevent warping. In addition, do not pack the books too tightly for fear of damaging the books when removing them to read and to provide a bit of air to circulate around them. An ideal case height is 5'4″. Books over 18″ high should be placed on bottom shelves, not stacked more than three high. Bookcases that are 36″ wide should be at least 1″ thick, so as to prevent sagging. Bookcases over 36 " wide should have 1 1/2″ thick shelves with 2 internal 3/4″ X 3/4 " steel tubing for rigidity, one tube towards the front and one towards the back.
When possible, arranging books by size is quite effective, with each size tome protecting the other. Steven Gertz, famed Booktryst Rare Book blogger and dealer, suggests leaving " at least 1″ clearance between book height and shelf above to allow for easy, uncramped placing and removal of books from their shelf-space. Never remove a book by pulling on upper edge at spine – it risks tearing the cloth or leather at spine head." Rare and collectible books should be stored properly as to prevent any kind of structural or physical damage. Glass front bookcases are quite effective in preventing additional hazardous factors from getting through. Better still, use a Tru Vue acrylic glass with non-reflective glare. For fragile books, separate book enclosures are de rigueur. Due to the vast amount of air pollutants derived from outside sources and interior furniture, it is best to encase fragile books within acid-free casings that are well-sealed.