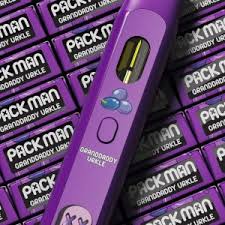 Contact lens manufacturers constantly work on improving contact lenses. The goal is to produce lenses that you can wear all day long without any danger or discomfort to your eyes. Contact lens quality has seriously improved over the last few years. See how modern contact lenses can help your eyes to feel and see
pack man disposable
30 days wear contact lenses
How would you like to put your contact lenses in your eyes in the morning and not worrying about them for the next 30 days? Sounds almost too good to be true, but there are contacts that you can safely wear for a month.
Most contact lenses can be worn for no longer than 8-10 hours in a row because the lens blocks the flow of oxygen to your eyes. This can cause irritation and promote bacterial infection.
However, the new generation of lenses, made from a different material (silicone hydrogel lenses), have much higher oxygen permeability. For example, Focus Day and Night lets through 6 times more oxygen than conventional contacts. With more oxygen reaching your eyes, wearing contact lenses for 30 days becomes a safe option.
There are two lenses that are FDA approved for continuous wear for up to 30 days – Focus Night and Day by Ciba Vision and Pure Vision by Bausch & Lomb.
The downside of extended wear contacts is that if you live or work in a dusty or smoky environment, tiny particles will get into your eyes, so the lenses won't feel comfortable for several days.