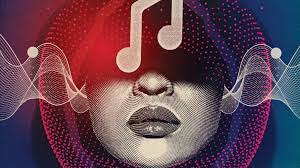 Production music or stock music is the cheaper alternative to popular music for use in production, television, radio, and so on. It is cheaper because there is no need to get permission to use a popular song or track. Music, video, radio program, and television show producers can make use of production music for scoring. This option is also ideal for those who want to add music or audio to their websites, marketing presentations, computer games, and multimedia displays.notas musicales
Production music libraries offer licensing options for music used for the abovementioned purposes. In popular and mainstream music, the composer or publisher owns a huge part of the copyright. In contrast, music production libraries own the whole copyrights of their music. So, they can have the musical tracks licensed without having to ask for the permission of the composer. This is possible because production music is done by composers who don't mind working for music libraries. They are contracted and they understand that once they submit their music, it's no longer theirs.
Production music is the suitable option for media producers, because it can be used at a good price. Commissioned musical pieces can be expensive and restrictive in terms of use. At the same time, it is also very expensive to license an already popular song or track, especially if the performer is a popular artist. In production music, the composer or maker is no longer entitled of royalties after payment is done. Hence, production music is commonly called royalty free music.
A production music track can be used as a score for movies, plays, radio programs, television shows, marketing videos, demos, and so on. Its main purpose would be to set the mood of the audience. Hence, it should be appropriate for the video or motion picture. Musical scoring is quite common, and it's hard to find even ads, films, and shows without background music playing.
Production music features all genres, from standard classical repertoire to techno-dance music. With an awesome number of artists willing to submit their work, the amount of music in production music libraries has increased much.
Compositions vary in length depending on what's on demand. You can find broadcast lengths that range from 15 seconds to 60 seconds. Broadcast versions of a composition are necessary for ads or short video clips. Then there is an underscore version and, of course, the full length version.
In the past few years, the number of music libraries has increased dramatically, hence the stiffer competition. Production music libraries deal with generally two types of people—the artist or composer and the customer or broadcaster. A typical music library may contract composers to do tracks and songs, which go through selection process once finished. Top music libraries have rigid evaluation to make sure only high quality compositions are selected. The tracks become available for customers.